​Collaborative Project Journal​
Second year CTP experiences
CTP#10 Final performance
11/26/2018
Through the final performance, the reflection of the performance is successful and perfect. The red lights are the best way to represent the main character Louis's illusion. in part 1, we expressed the background of the Laredon city, and the reason why Louis want to leave the city, then we use the contradiction between child and parents to lead Louis to attend in his grandma's house. During the grandma's house, the radio records are better to show what is bomb drop, and how bad the situation that Louis met and the city is chaos. Then in part two, we express the radiation cause all city's people got sick, however, it proves the Louis' perseverance and determination to save his family. Then through the serial moment and red lights moment to express Louis health start be horrible and unhealthy. Until he found his house and saw his family in his illusion then everyone was gone. The performance reflects people should not avoid the problem or get rid of the horrible situation easily. When people start to make choice from the options which they have, they need to ensure the option is worth that people to do it even it is not the directly good selection. We hope this performance could let people understand the family is important in our life, and we could not abandon the hope that we had, we had to make a right decision to solve the problem what we have and reach the success and satisfying answers.

Red light moment

Grandma's sense

Interview
CTP#9 Lights setting and final practice
11/19/2018
Through the last week what we did, we recorded the radio report during the play. Then we made a script to ensure which lines that character supposed to say. and we set the lights for our stage. we changed the spotlights be a red color. There are bright but we think it will strong represent Louis's illusions and the horrible situation in the story background. Then we did a practice on the stage and we ensure how many customs and staff that we might need. Also, we did a practice rehearsal on the stage, we count the time and try to combine the recording with the character lines, and we are sure it will make the play more like a real event. And we changed a few words be extreme when Louis get in the illusion. We could use this technique to express what is other people's feeling around that place and it will show excessive emotions even the main characters and other characters. We trust this kind of moment could move the show to climax moment, it represents a theme of the entire theatre and the advantages of the play and main characters. it is meaning that audiences could attach the real-life situation to collect with the show and figure out the information behind the show. In my view, I think we should try to find a way to combine the light with body languages, it could lead the show to be more memorable and audiences could learn something more from the play.
CTP#8 Serial moment, character line and behaviors
11/13/2018
Through the last week what we did, we made our movement for our serial moment. based on the idea that our group expressed. At the beginning of the play, we let Louis(the main character) started acting in the taxi, to reflect the story why he wants to leave the city or town. then we made a moment about grandparents for their relationships and kinds. Because the story what we made is quite dark, so we want to use the grandparents moment to change the hopeful moment be the despair. Then we used the video to report the news about the town where Louis leaved. It will express what is happen of the town, and how horrible situation of the city, and what is solution about the government,. we believe the radio moments will represent the bad feeling about Louis, then we move on the serial moment to express how horrible situation about Louis, and he started be unhealthy. Then in second moment, we made Louis' illusions to express his hope about he can finds his families, during this moment, we will used different color lights to represent different moments; red equal to the illusions, white equal to the reality and blue equal to chaos. Louis will do different kind dialogues in the different kind of situations. At the ending, he finally finds his family. however, it is illusion. For reality, his family is gone, and then he went away with his family. The challenges what we had from last week are we need more time to figure what is the best way to express the serial moment, then how do we express different colors of the lights on the stage. So the plan we might need to do is we have to check the stage light and ensure what is the characters movement and emotions in the different background.
CTP#7 Story line and practice
11/4/2018
Through the last week what we did, we already decided what kind of the story we gonna through and what kind of effect that we want to express to the audiences. Based on this guideline, we started our first acting, during the acting practice, there still are some problems that we have to solve first. The first problem is how do we express our story to our audiences which meaning what kind of purpose that we want let audiences know. Second what is the character features in the play, for example when we let main character act on the stage, how do we let the light, music and the setting of the stage to relate to the main character. in these guiding question, we share each other's ideas and get conclusion about the plan, in my contribution, I suggest we should write down each people's feature, habits and behaviors in the different kind of situation, which it is stronger to support the what the character is, and then combine my ideas, we plan to set our characters first, then we will write the down the scripts to note what kind sentence we gonna talk and what kind emotions we gonna express to the audiences and we make sure the purpose that we want the audiences know is "even everything is gone, but please do not drop your hope." Then, we try to be in one of characters in the play and try to create in the situation, what will gonna do before the exploration. The story is quite negative feeling but it will let audiences realize what is the positive way that they can work hard and successfully. And next week, we will use the experiences that we did to figure the lines for each characters and remix the background sound with the characters.
CTP#6 Preparation and the main audience
10/27/2018
Through the last week, our group have a great storyline and figure out what is the main characters that we need. We know what kind of performance that we want express to audiences. However, we started to thought what kind age of the audiences the people that we want to focus. In my view, I thought the main audience should be adults because our story background is darkness and sadness. So, I thought adults will understand more background information from our rehearsal play. However in our group views, we thought the main audiences should be the teenagers because we thought our show could let teenagers understand when everything going to bad, what kind of the way we can do, and should we keep the hope or not. So our plan for the next week, we will figure out what is the details of the story and how do actors practice their movements.
CTP#5 Preparation and story lines
10/20/2018
Through the experiences that we did in the last week, ​ We considered what kind of show that we should be expressed and the main audience that we want to focus, how do we make sure the storyline is fit for our plan and ideas. Two weeks ago, we wrote down the story should around the Barriers. the barriers are around the show's growing apart, wanting better and pessimism. It should reflect the character's frustration and isolation. based on this situation we made a discussion strongly, we figure the background should be a darkness situation, because when people fell the frustration and isolation, they will be upset and despair, so we set time during the world war II, and the place just got a nuclear disaster. Then we try to figure out what the character's age should be, in the beginning, I think the character should be the adult to express the feeling because the adult is more emotional and I think he/she will reflect how horrible situation they got. However, through our group discussion, we decided the main character have to be the teenager. There are three reasons that why we choose teenager to be our main character, first, the teenager is easier to talk about the background, it will help the audiences to understand and catch what kind event just happened. Second, we want to reflect the cruelty of the story then the teenager could better express how horrible situations that they met. Third our group could use of stage equipment perfectly, I think the stage light could reflect the character's emotions easier. When the main character start acting they could better control of the stage ranges. In the next week, our group will through this story timeline to reflect the story and how does the character relate to the background and his character's relationships.

The plan about how we figure the story and characters

The plan about the show that we want to expressed
CTP#4 Preparation and character creative
10/14/2018
| | |
| --- | --- |
| Through the last week that we worked, we go through the plan that we did and start to create what kind of characters features, emotions and behaviors that we should add to our theatre. For my group, we infer the character has to be emotional, because we set the situation is the character should stay in the frustration and isolation this kind of situation. Then we go through the theatre book chapter 8 to express our body practice. we choose the practice "umbrella" to express our characters. the "umbrella" is when people create characters before, they will use something to represent the character emotions and features, then based on this situation we can infer what is the characters we got. So, we choose two different pictures to represent the frustration and isolation of each member. For me pictures, I think they better reflect the people's emotions when people got frustration and isolation. We did a exercise about our two pictures, we try to use our body movement to let other members to guess what the both pictures are, then we use our conclusion to combine each pictures behaviors and emotions then to figure out what is the character that we got. Although there we got pictures, we still need more time to combine each character, and how to add in the story. | |
CTP#3 ​Preparation
10/7/2018
Through last week what we worked, we go through our plan and figure out what kind of story that we want to make, so for our group members we choose 2 favorite songs, one positive story and negative story to relate the character and show that we want to make. Most group members show soothing music and classical music, and I choose two pop music because, from the music lyrics, it shows the main character have to brave and stronger to deal with any problems. So I hope the theatre that we made should be more cooperated and try more different style ideas from each other. Then we made a post to express the three areas for our theatre features (development, advantages, and barrier.) for the development we hope the show is not boring so we want to use the differential expression in the theatre to show our character features and story. For the advantages we list two sides, one is for character and other is actors and group members, the advantages of character we put the "diversification, body language and emotions" in this line to prove our inferences about the characters, also, we think the advantages of our group will get more tacit understandings and then to combine each idea in the theatre. The barrier is related to the stage, story and light, we inferred our ending of the play and we think we need change the color of the light and to express the stage and characters' features easier and effective. Then the plan for next week we will focus on our post again and create our characters to make sure they are related to our list and plan, and make sure which of the moment is fit and decent for our work.
CTP#2 ​Personal Approaches, Collaborative Companies and their approaches
From the last week, our group went through the collaborative companies that we searched and we found a lot of interesting that the companies did. We talked about if we want to establish a theatre and what is our five agreements, basically, our five agreements are respected each other and accept each of the ideas that we might get. After it, we going through theatre companies and discover they did a lot of interesting practice on the characters and how hard work they did. Then we combine our experiences and the experiences from each theatre companies, we made the plan before we did the theatre to express what kind of step that we gonna though if we do it. At the end, we figure out different way to practice our characters behaviors, emotions, and languages, we create different styles games in many areas, such as physical game we create the "work with the purpose", it is the game to prove the when the character in the different times and background, how does he reflect his own body language and attitude that he or she needs. we believe the games that we created will help a lot for our character or said all group members.

Five agreements

All practice games

plan
CTP#1 ​ My Theatre Profile
​9/23/2018
| | |
| --- | --- |
| Through I finished my theatre profile, I am quite surprised by my profile. from the first year CTP experiences until now. I mention I have good skills in the acting moment with high energies which mean I can spend more times to pay attention when I try to do something even sports. And I think I am good at how to make a conversion with anyone, So I think I could understand many knowledge form people's communication. For next, in the approaches, If I want to figure what kind character and theatre should I be, I would search it from online or Youtu video, as we know, the Youtu is one of stronger resources, for example I could learn how to speak funny like Chris Rock (the one of comedy actor and speaker). And I am really surprise on my experiences in the theatre, I joined in Anne Frank, 12 angry people and so on. I still remember how hard when we try to be the best character on the stage, how to help my group member to remember the lines with me, I still remember when I try to use Spanish style to remember our lines, It is a really happy moment. Through my experiences, I understand to be an actor you have to keep patines and practice your emotion, memories and body languages. In the theatre, the most interest thing is we can talk to each other and we can make an excellent moment with each other. | |
First year CTP experiences
​CTP#1 Personal context
1/18/2018
From my young age, my parents always said respect to anyone and understand my mistake, because they think a person who wants to be "person" they have to know who they are. So, I learned a lot of knowledge about the life. I lived with my family in one of the cities in China, and I can visit my friends in anytime because we live really close.
When I was primary school student, my mom told me:" you are a student now, So your job is trying to be a good student." She will always remind me anytime because I was too naughty during that time.
Until I was middle school student, my parents talked a lot with me which about my future and my dream. They are right, people should "fight" for their future, however, I do not too focus on it because my thinking is too naive
Right now, I am more mature than before, I start to understand my parents exhorting, and deal with my future seriously, I can feel their love for me, and their all of emotions.
I will be adult this year, so I have to face myself squarely. my habits are basketball, swimming, music and so on. I also love to read novels. here is one of the novels which I still remember, the name is "Dragon". it is a Chinese novel, the novel described a person who has adventures in another world. If I create the theater, I would like to create the story which has a huge of imaginations and it can make audiences feel incredible for the show.
​CTP #2 HowlRound Review
Based on this article, it describes a few example of what kind of topic for the theater. So in here, we can infer that the theater is with the times, the theater could create the religious, dynasty and people.However, in this article, it points out that the history of the theater and performance contains plenty of insensitive, even offensive, tropes and stereotypes.​ It uses, black face and emotional of each characters to spread out the feeling to the audiences.
CTP#3 ​Personal Creative Approaches
1/30/2018
For my personal approach to creating devised theatre piece is find the ideas from our experiences. For example, if we want to create show, we can find the opinions from the music, drawing, reading, and something that we saw before. And I would love to find the ideas from the music because lines of the music will not only make me imagine the background of the music. But also the lines of the music will lead me to start to relating what kind story will happen. in my opinions, I think the best way to create a theater show is accumulate the experiences that we have so far, and summary what is the best ideas for the theatre. Then we can start consider what kind of stage we have and what kind of character we need to be.
CTP#4 ​Agreement Discussion
2/1/2018
Our diffusion on the project Agreement discussion is great. We created our basic rules form the "Devised Theatre: No Guts, No Glory" by Joan Schirle and "The Four Agreements" by don Miguel Ruiz. Our group through many details from these two agreement and we uses our experiences and knowledge to conclude the following rules;
We agree not to say "No" for five minutes, meaning we agree to consider anything for five minutes and try to do something without mistakes.
We agree that we cannot do it alone. We agree that we need each other and help each other, keep a balanced and equal work and effort.
We agree to advocate for ourselves and each other whenever possible.
We agree that we respect each other, as artists and as people, and to support the work and creativity of one another.
We agree to give and receive criticisms professionally and impersonally, discuss changes in a way that is respectful and encourages critical thinking.
CTP#5 ​Inspiration Session
2/1/2018
We did an exercise that we need to introduce three objects which are important and stronger memory for ourselves. we sit a circle in the classroom and share our objects. We introduced a lot of objects. such as books, musics, structures and so on. in here, we can infer that different people have different habits, emotions, considerations and understandings. After we finished this introductions, we mentions that everyone will have own secrets, and they will have own "fears". for instance when we were young, we will afraid the ghost, monster and bloody. Now we grow up and never fear the ghost anymore. But I just mention if we do not afraid the ghost and monster, we will still afraid something such as economic, society, safety and families. In here I think "the fear of the society." might be a interesting topic in the theatre.
CTP#6 Journal(Jan26 - Feb1)
2/2/2018
In the last work session, we start to figure out what kind of story that we need to do, so we take a while to consider it. then we decided to create a comedy for this time. Then we start to figure out the what kind of characters we need. We plan to build two positive characters, and two negative characters in the play which will help us to create contractions. We use the model that we bought last weeks. To put it on the stage, we made a few moment that we can do; it is about we drive the car to somewhere and camp. And the interesting thing is we can use pineapple to point among of us. It is excited for me, and we still more time to figure out what kind of thing that we still need to do.​
CTP#7 Journal (For Feb 5 -9)
2/11/2018
In the last work session, we created a planning to ensure our storylines and what kind of stuff that we will use in the different environments. And we are happy we created our characters and backgrounds. "Liesel(Oliva), she is a girl who is shy and she is hard to talk with strange peoples, and she quite Tab(Trinity), because she is shy so that she always writes down the note or read the book to spread her own opinions. Tab is a girl who is quite rebellious, she does not like her families because her dad and mom never care about her before. Andrew(Wyatt) is a boy who is a church man's son, but he never follow the church's rules, he wants to be a rebellious as Tab. Jeff(Joe) is Andrew's friend, they both live in the same town. and Jeff really loves to play music, also he is a "foodie"(not professional). We created a car trip story and we did simulation exercises, I believe these exercises will help us find our characters' features more easily, now, I think we need more time to figure out what kind of environments that we are in.
CTP#8 Journal( For Feb 11-17)
2/18/2018
In the last work session, we finally found the characters which we can be. It is hard to choose our roles features, but we still try to found a way to solve this little problem. Also during the working times, we did many practices of the imagination, and we ensure this kind practice will help us to found the features of character more easily. In our scripts, we change many backgrounds of the story which can improve our abilities to change. For example, In one part "Liesel(Oliva),Jeff(me) and Andrew(Wyatt) went swimming without Tab(Trinity), because Tab doesn't know how to swim. After this, we search some music which fit our characters, because we think if the actors found their music style that they will know how to act their characters efficiently, So we create a list of music for our characters. The experiences is a significant working, so we have to do it more carefully and hard.
CTP#9 Journal (for Feb 26-Mar 2)
3/3/2018
In the last work session, we did a huge improvement in our scripts. In the last time, we only find each characters songs about their feature and few stories at the beginning. this time, we success to make our scripts be perfects. We created a moment that the policemen come to check our characters car and motel details of our characters. It is coherently and completely, however, we still have few problems with our characters' feature. In the last journal, we created the characters and ensure their identities. But during the practice, it is hard to catch the behaviors during the moment, for instance: As we know, Jeff is a positive character and he loves music, but during the car moment, the character behaviors were kind to be limited. So our group needs to more times fix the awkward moments and ensure the story did not conflict with the characters and the understanding from audiences.
CTP#10 Journal(for Mar 5- Mar 9)
3/10/2018
From this week, we focus on our scripts and created new moment for our story. on Monday, we did a practice for motel moments. However I think this moment is hard for me, because during this sence, we will created a moment that characters saw the spider and be scare, In the real life I do not afraid any bugs so I don't know what kind emotions that I can showed, maybe I need more time to infer it. On the Wednesday, we finished the moments of the motel and start to created the ending of the play, We create a moment that we will meet the police and lie to her. Although we do not any people actually act this character, But we will figure out how do we do that by our experiences. On the Friday, we spend a entire class to finished our scripts, and we are ready to performance this show.
Based on the experiences that we had this week, I think we got a huge step for our playing, although it is a hard moment to created the new playing in the scripts.But we success to find our population during the play, everyone know how to act in their characters in which moments, and I think the only points that we need to fix is we need figure out the ending in the play and make sure what kind of tools and abilities that we need in the play. And I believe our characters will use their features to make this play be perfect.
CTP#11 Journal(for Mar 12 - 16)
​3/17/2018
From this week, we practiced our lines form our scripts, and we start to fix all of the vulnerability to improve our Integrity story. On this Tuesday, we finished our story part about the motel moments on the script, and we showed many ideas to let this moment be the ending for our performance. We considered that the police would come to the motel and knock our door then arrest us, we think this kind ending will let all of the audiences understand the advantages of comedy. And on this Thursday, we finished our scripts, and everything is going well. Also, we find a few our mistakes in our script which will make our character fall in the chaos situations, and the audiences will not understand what is happening in this play, so we use Mexico opera to solve this kind problem, and it makes our characters have a stronger improvement.
Based on the experiences that we got from this week, we finished the script which can let our characters start to practice their line to save the time and have more chances to fix the performance. Second, we think we still need to more time to figure out how do we play this project, because when we start to practice, and we find many awkward moments for each character, so we need to consider how to fix the line and how to connect for next moments. In conclusion, I think we did an excellent job for our project which meaning is we got huge of improvements, and we still need more time to practice and fix the disadvantages.
CTP#12 Journal
3/25/2018
From last Monday, we finished our scripts and started to practice our performance through the scripts. it is a great working that we did, we figure out how to fix the moments which is awkward, and we tried to delete a part of our scripts because we thought that we over the limited times and now we ensure the play just on the time of maximum of the playing. We did a performance and show it to the Gretchen for review, on the reflection we can see we still have a lot of work need to do, we can see at the part one when Jeff and Andrew try to stealing car and tab found us and let them get in the car, they have a quite conversation in that time but the audiences could not hear that, so we need to figure how do we show that moment to let audiences understand how nervous for Jeff and Andrew, for Lesal, we think she had to be more abstraction and more emotional to let the surrounding feeling be stronger exciting. Although Gretchen was not in the place to give us reviews on Friday, we still got a help from Mr. Morningstar to gave us suggestions, We delete the part of the gas station and change it be asking the reason why these teenagers try to left the town which made the play more fit and smooth.
Based on the experiences that we got, I think we got a great improvement for our play, we count the time and the play is all good, now only thing that we need to do that is finding a free time to practice the performance because we waste a long times to created our scripts. But I believe our group will face the challenge and solve this problem and I am pretty sure our group could not wait for do the performance.
Final reflection
3/30/2018
In the last week, we success to finished our final rehearsal. in our play, we got comments from Gretchen, Andrew, Max and another students to change our characters relationship between Jeff and Andrew,
then we let
Tab and Liesel have great relationship in the play which we
made this story be more smooth and clearly to understand what kind of story about it.
In our experiences, I think we did a lot of job on our play, we try to add more modern elements to improve our authenticity of our play. we did a lot of time to practice our rehearsal but we still think this play could be better than before, because this play have more evolvement to let this scripts be concretization. When we start the play we consider what kind of stage what we need(light, sound and people's talk) also we use the ideas that we got (the beginning plan) to ensure what kind staff that we need and whether we need a custom to spread out styles of our characters.
During the final rehearsal, we think the our play's idea is not directly clear, but in some part we can do more free actions in the play, and in our ideas we hope this play could reflect out how to make impossible be possible. In my opinions, I think our goals are understand how important that people can understand the diversity of life.
Powered by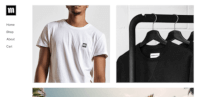 Create your own unique website with customizable templates.