Kabuki theatre
5/2/2018
Introduction:
Kabuki theatre is the famous dance-drama in Japan. The reading is from left to right in KanJi, it is sing(歌)dance(舞)skill(伎)which mean the skill of the singing and dancing in English. The "skill" also mean the performance of the characters, we call them "KabuKimono" . Their performance and acting show is strange and crazy. So that, many west countries would translate the Kabuki be "The crazy show" , and the characters' costume would wear close to Samural. Because Kabuki stared be popular is during the Japanese' Edo period.
History of Kabuki:
The kabuki was starting during 17 century. The main characters were woman because the kabukimono of the woman also have a meaning was "prostitution" during that time, until 1673, people read the scripts about the performance of the history, then Japanese people change the style of the Kabuki to extent out more performance methods, it improve the status of Kabuki theatre and people started to enjoy the show not illegal deals.
Powered by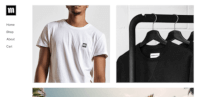 Create your own unique website with customizable templates.