The origins of theater
In my mind, the origins of the theatre are from the European, and it was created during six century which already have 40,000 years history until now. The first Theater is made in Greeks, and it always described the myth, then it begins to be diversification after 15 years. The theatre is a reflection to express human's history, tradition and lifestyle, it is important to show human's behaviors and emotions.
Powered by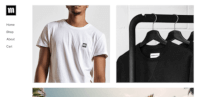 Create your own unique website with customizable templates.